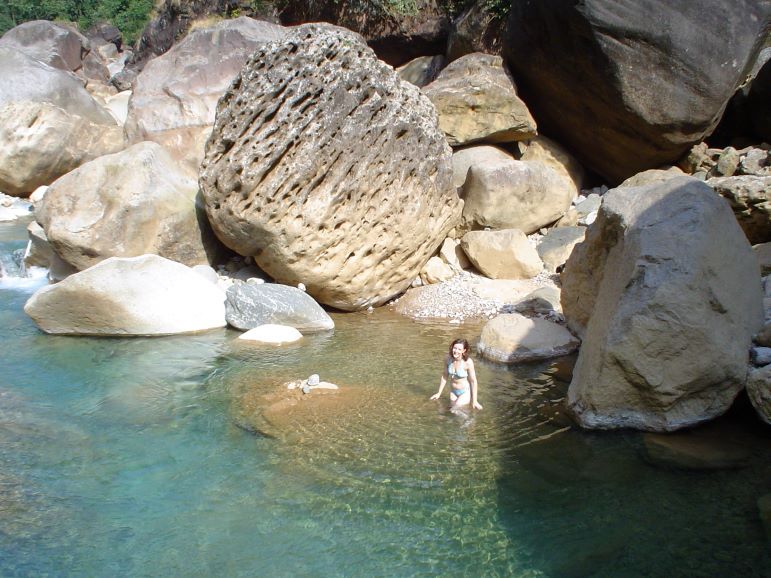 Natural Swimming Pools
We have many natural swimming pools in the river bed. The flowing water is so crystal clear and transparent that any avid swimmer can not resist the temptation to swim. The flowing water is warmed by sunrays and the heat radiated by the huge boulders that they flow through. These pools are reached by treks down the hill. Most of our guests who love to do our treks are thrilled by the swims in these pools. Our Natural Swimming Pools are very popular with expats working in Bangladesh in Embassies,United Nations organizations and many International Voluntary Services operating in Bangladesh.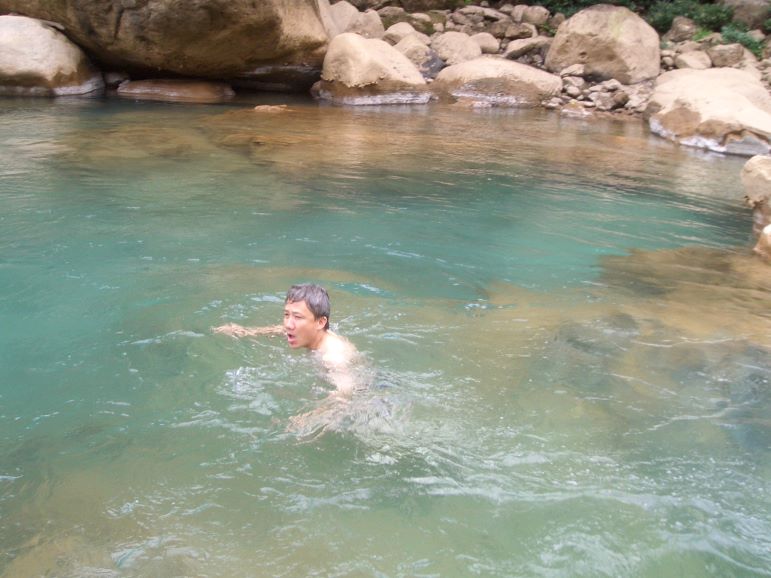 Irresistible clear waters after a good trek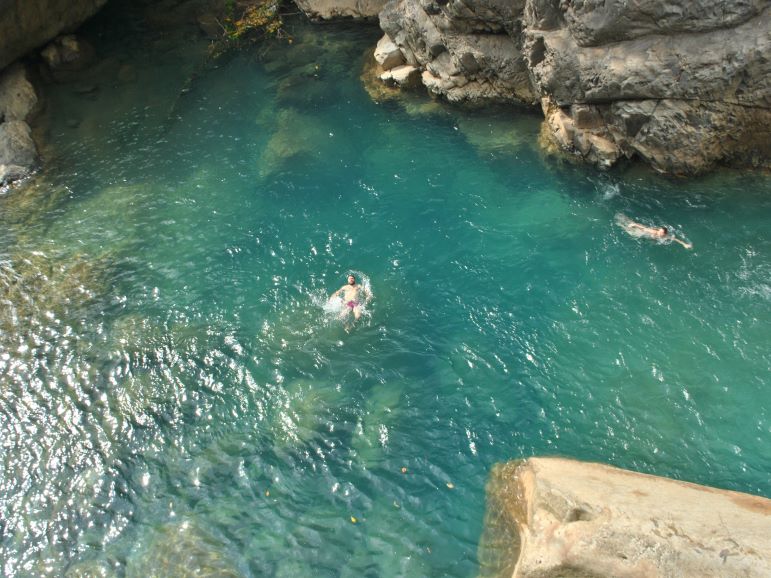 During the monsoon months take thrilling baths in waterfalls, mountain streams and refreshing cold water springs. These are stuff that make up Dream Holidays that City Dwellers rarely have chance to have. You are certain to forget all that bothers you in a mundane routine life chasing one deadline after another. Take a break. Take time to live. The whole family will fondly remember these events for the rest of their lives. Kids will have great fun.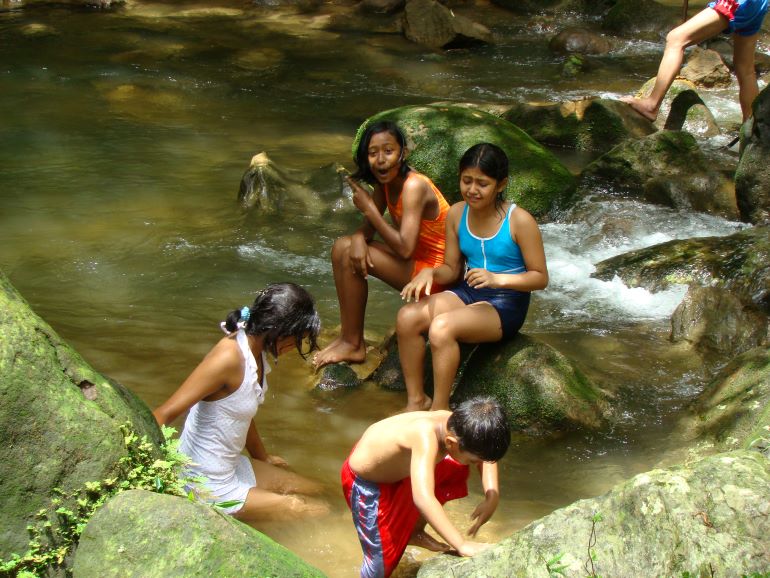 Bathing in Waterfalls, Mountain Streams and Springs
Bathing in Streams / Waterfalls
The monsoon rains bring magic and romance to the hearts of the young and the old alike. What can be a more romantic way of welcoming the monsoon than with a dance in the rain, soaking your clothes to your skin and the closeness bringing love pouring out in celebration of life.